Training Center Equipment Introduction
---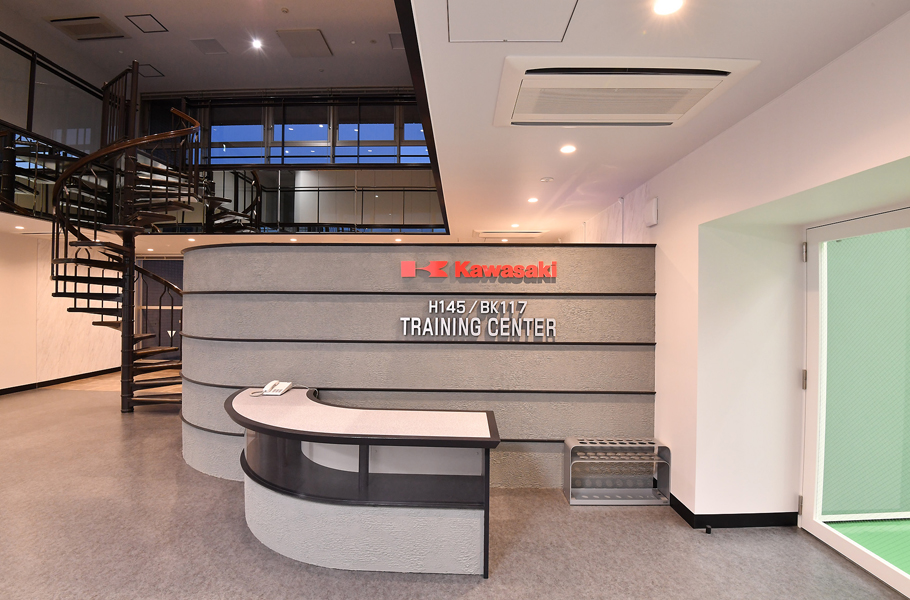 Maintenance training area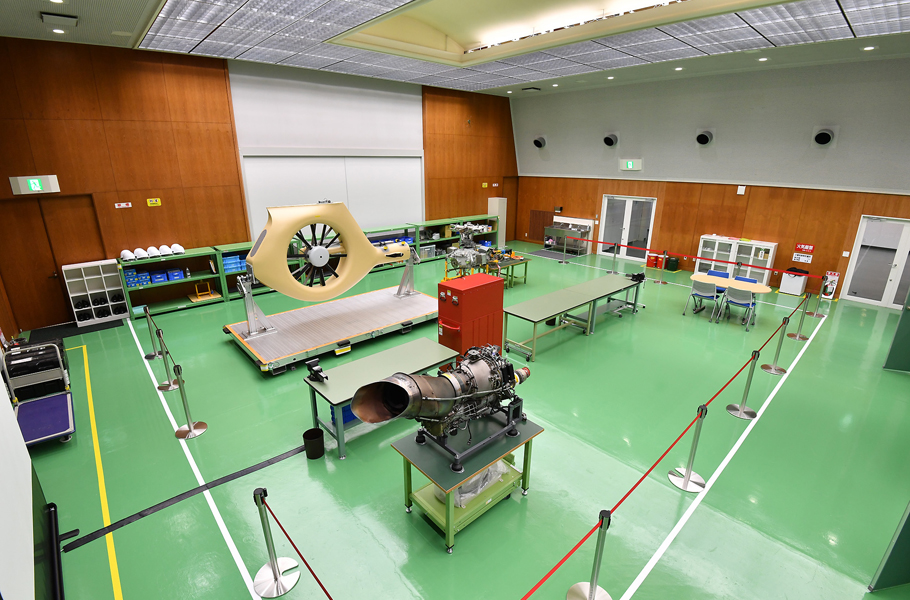 ---
VMT(Virtual Maintenance Trainer Room)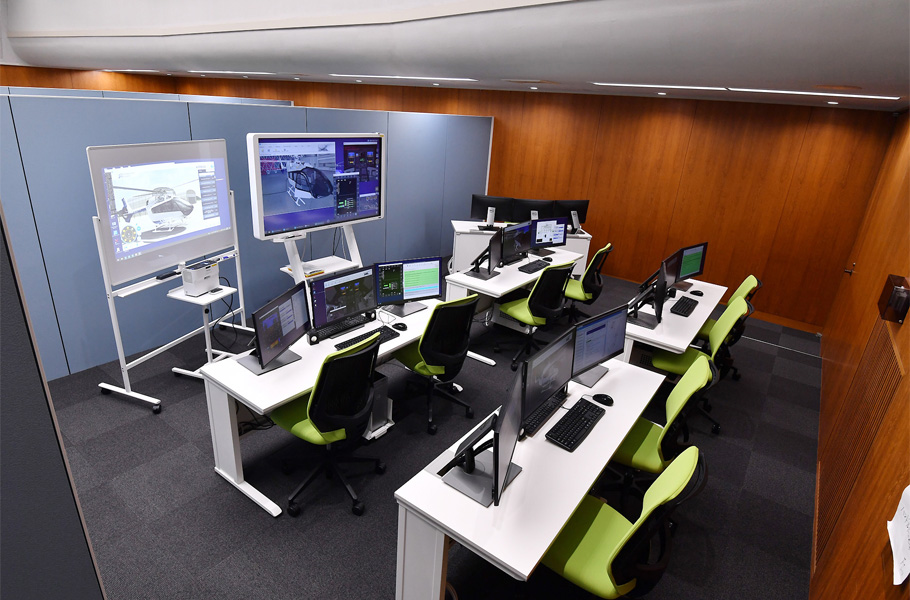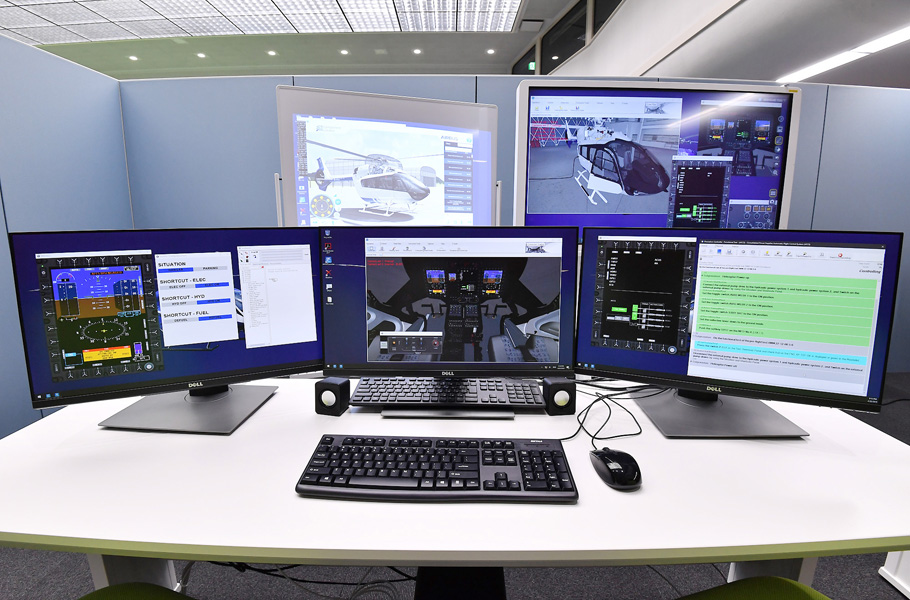 We have introduced a system that can display virtual images of aircraft systems and modules as a 3D model and can be operated with a touch panel. Trainees can experience and train maintenance work of the helicopter in the same way as a real machine.
---
We have introduced a system (HATS: Helionix Advanced Tool Simulator) that simulates an electronic monitor in the cockpit. Using the software installed on the real helicopter, the trainee can train the basic operation procedures in the operation of the helicopter.
---
Maintenance training area (tail unit and transmission)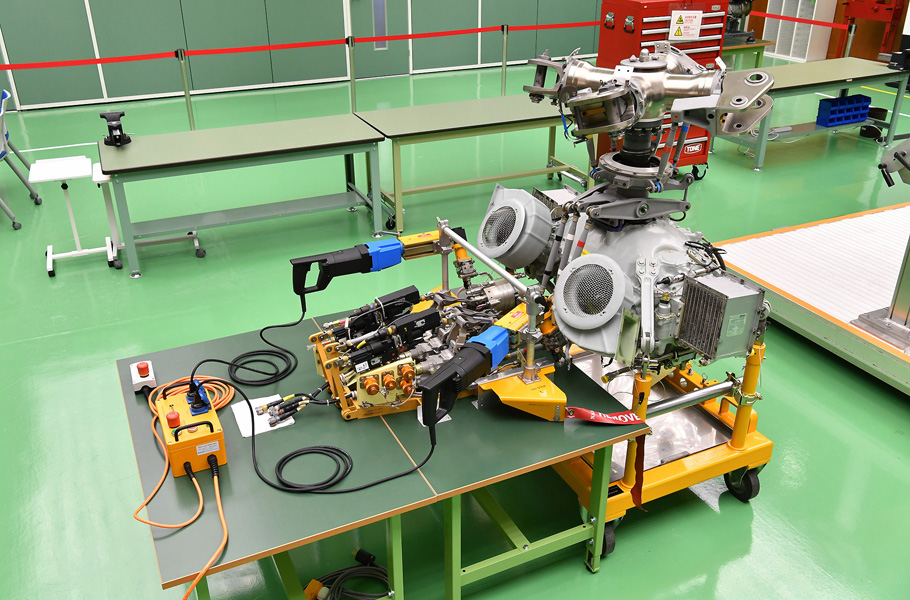 In the maintenance training area, the same units (tail units, transmissions, etc.) as helicopters are available. Trainees can learn maintenance know-how while actually using tools.
---
We have a lounge where you can relax between classes and have coffee and other beverages. The trainees have a refreshing environment where they can focus on training.
---
If you need more information about our business,please feel free to contact us.