Development Chronology
Consultation started with Messerschmitt-Bölkow-Blohm(MBB), West Germany
---
Discussion started to jointly develop KH-7 which was being independently developed at Kawasaki Heavy Industries with MBB that was developing an aircraft of the same scale almost at the same time.
Conclusion of joint development agreement with MBB
---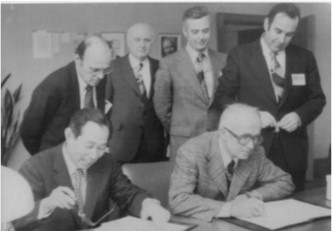 The division of the development part was set taking into consideration the achievements of both companies and their specialty areas.
Prototype first flight
---

After the first flight, we conducted tests for over one year, such as flight performance and communication function tests, for practical application.
BK117 Acquired the first type certification (approved by the Ministry of Transport (now Ministry of Land, Infrastructure, Transport and Tourism)) as a domestic helicopter
---
Adopting a novel shape at that time called "slant nose" with the same inclination angle of the nose and windshield. Features wide cabin and double doors. Since then, it has continued to change models for nearly 40 years.
BK117 A-3 type Maximum take off weight increased
BK117 A-4 type MGB take off rating increased
BK117 B-1 replaces LTS101-650B-1 engine with LTS101-750B-1
BK117 B-2 type Maximum take off weight increased
---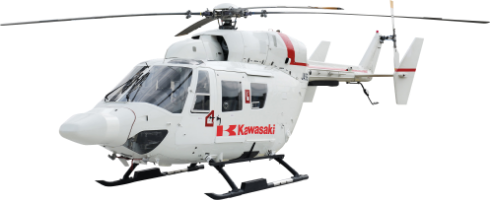 High temperature and high air performance has been improved so that it can be used more widely as a multi-purpose helicopter.
BK117 C-1 type replaces LTS101-750B-1 with Arriel 1E2 from Turbomeca, France (current Safran Helicopter Engines)
---

BK117 C-2 type cabin space is expanded, rotor blades are improved, glass cockpit
---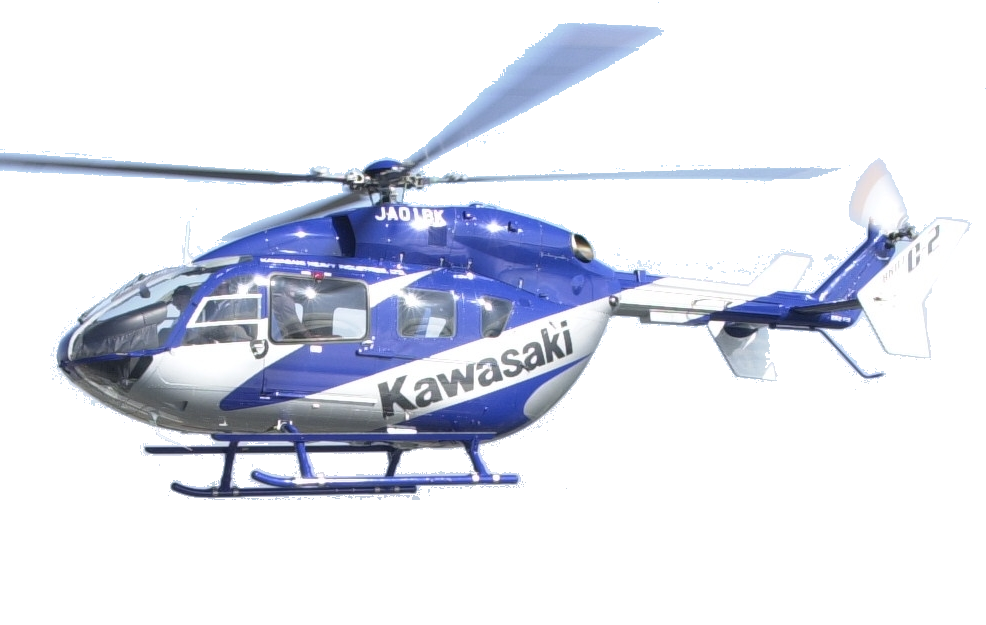 A model that reduces the load on the pilot by expanding the cabin space by 30% compared to the previous model, such as easy-to-see instruments, noise reduction, and improved flight performance.
Number of mass production machines reached 1000.
---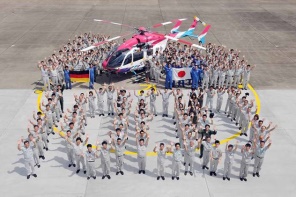 BK117 D-2 type tail rotor improved, the engine changed to Arriel 2E, the drive system improved, Helionix® integrated instrument
---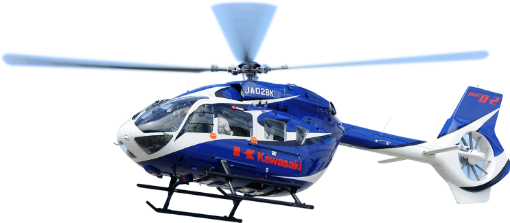 Replaced Arriel 1E2 with Arriel 2E (Dual Channel FADEC Engine), Increased MGB rating, Extended Take-off hovering limit time to 30 mintes from 5 minutes and allows the continued flight *1 with loss of lubrication (Dry run capability). Also adoption of Fenestron® succeeded in further noise reduction.


* 1: There are restrictions on output and time.
BK117 D-3 type improved rotor blade, changed the number from 4 to 5.
---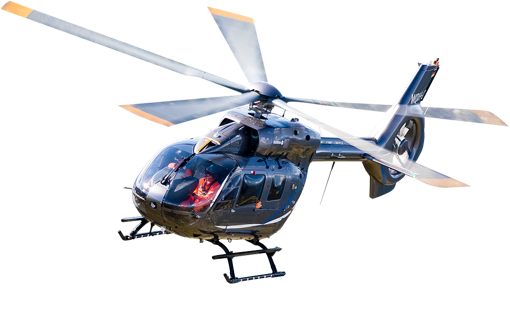 Equipped with state-of-the-art rotors and increased the number of blades from 4 to 5 to reduce airframe vibration, improve comfort and increase payload.
---
If you need more information about our business,please feel free to contact us.