After Services
Maintenance, repair, technical support, technology, as well as sales of helicopters and sales of parts, utilizing customers' experience and accumulated data over the past 35 years, in order to keep customers operating their helicopters safely and comfortably daily. We will fully support the customer as the aircraft manufacturer's responsibility to the document.
---
Our warehouse is fully equipped with the parts needed for your operation, and has a quick and reliable logistics system. Also, even if we do not have parts, we can quickly respond from the warehouse of Airbus Helicopter, a joint developer.
In parts sales, it is possible to select parts purchase, exchange and parts leasing. In addition, we have new parts and second-hand goods, etc. so that we can respond to customer requests and situations.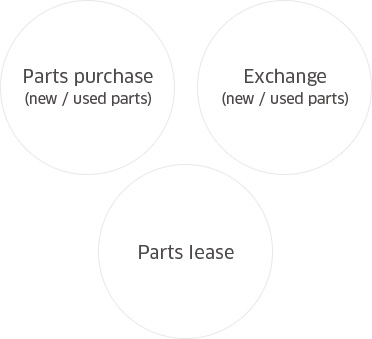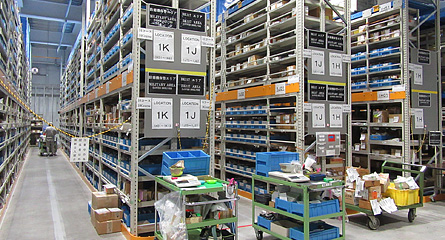 ---
We have two authorized maintenance companies (Maintenance Centers and Service Centers) in Japan. By partnering with a certified maintenance company, we support regular maintenance essential to safe operation.
In addition, we will dispatch staff from our company or maintenance center and respond promptly when something goes wrong.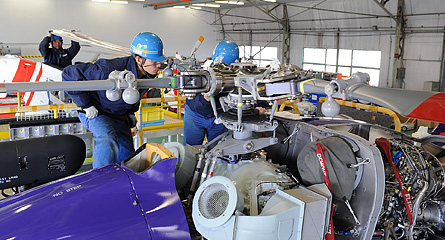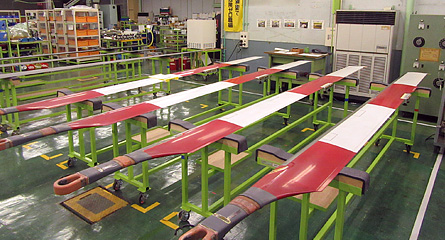 ---
Based on the experience and accumulated data that have supported BK117 helicopters for many years, our staff will provide quick and reliable technical support. Also, in order to be able to respond to any emergency, an AOG dedicated line is provided, and a 24-hour, 365-day hotline is connected. And Customer can get various publication and contact KHI by using Technical Support System.
Access to
"Technical Support System".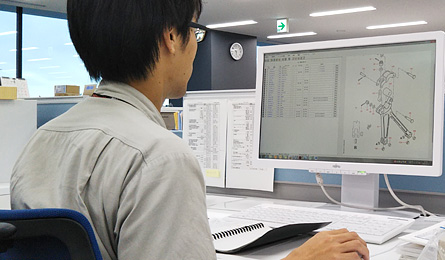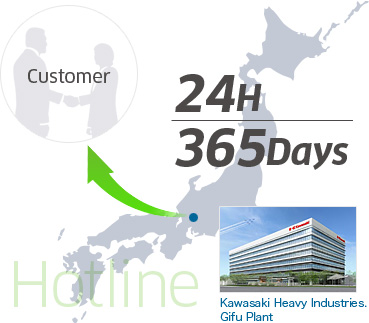 ---
Please confirm JCAB TCD (Same as Airworthiness Directives) items and All BK117 operators have to perform the related items in order to keep the Airworthiness. If there is KSB called from TCD, you also have to perform them.
Please refer to the following URL link for JCAB TCD.
Link
Please refer to the following URL link for KSB.
Link
---
If you need more information about our business,please feel free to contact us.